Cozumel for Christmas & NYE

Ahhh Cozumel… she never disappoints! Healthy reefs, warm clear waters, abundant marine life – all from the comfort of a charming resort with top-notch service from familiar friendly faces just a few minutes from downtown and the airport.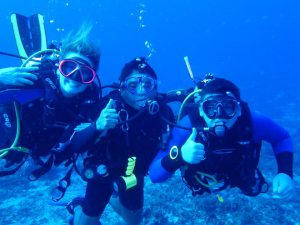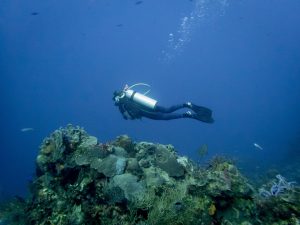 This year we had a group of 25 incredible divers – a mix of regulars, recently-certified, and new to the group. Over the 8 days of diving, we managed to hit all the high points, including Palancar, Santa Rosa Wall, the Devil's Throat at Punta Sur. We even explored the wreck of C53 Felipe Xicotencatl (including the head, pictured below) and Paradise Reef at night!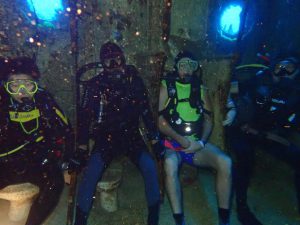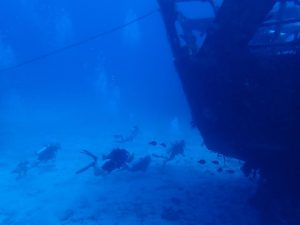 We saw turtles, sharks, eagle rays, huge moray eels, barracudas, groupers, adorable tetradontids (that's trunkfish, filefish, puffers, and other weirdos), gorgeous gardens of sponges and gorgonians and corals, and so much more…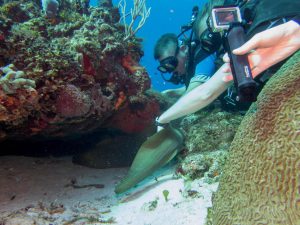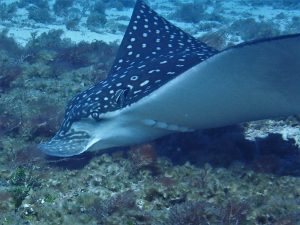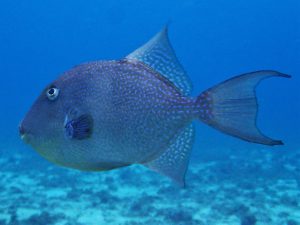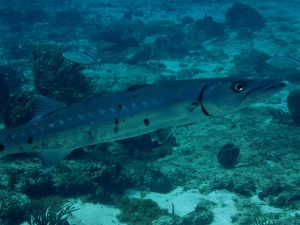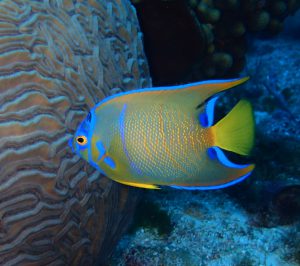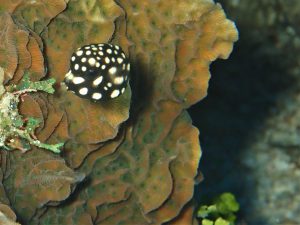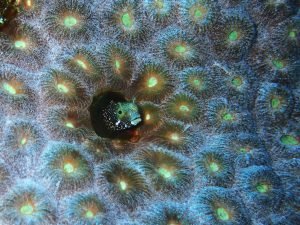 We always love to spot the famous fish endemic to Cozumel – the Splendid Toadfish, which we prefer to call the Cozumel Catfish – and listen for their croaking on night dives!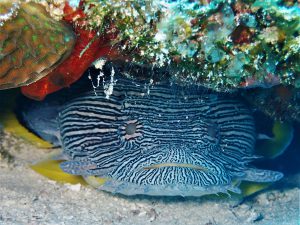 We celebrated Christmas with a few dives behind the hotel and lot of relaxing, rounded out with a delicious dinner with the gang.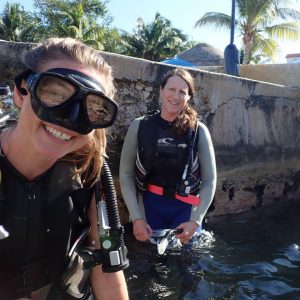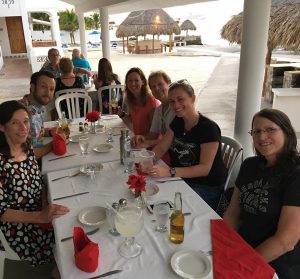 We rang in the New Year with a night dive, a rousing game of Sacktooth, and revelry on the "party deck."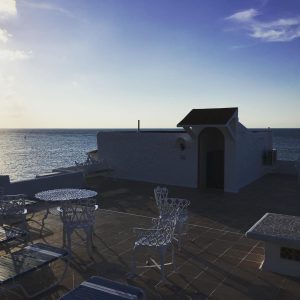 Can't wait to go back next year – we're planning to add a few days of exploration on the Yucatan! Get in touch with Sarah – sarah@finstad.com – if you'd like to join us in 2018/2019.