Kristy's sililoquy on the Islands…
Wild and windswept and wonderful, each in their own precious way.
San Miguel's nutrient rich habitat supporting carpets of strawberry anemones, and hanging from a single stalk of kelp, hundreds of Lion's Mane nudibranchs. Vermillion red and China yellow, Lingzilla, Sheephead all fat and ornery.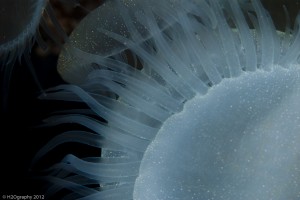 Santa Cruz, painted green, pink and orange and riddled with swim-throughs.
Santa Barbara barking to play more.
Nic, dreaming of pancake-sized scallops and torpedo rays far far away…
Rosa chalk full of lobster and mysterious mammoth fossils.
Catalina with purple hydrocoral in back and kelp forests draping her front.
Clemente, warm clear and welcoming, terraced by time.
At the confluence of two major ocean currents and two tectonic plates, these special islands are California's treasure.  We are so fortunate to be able to enjoy them above and below the surface; and with friends making lasting memories.