Pacific Puddle Jump: Week One

There are a plethora of hidey holes on a boat, and I'm shocked to find room for all those rolls of TP and bags of cereal.  I also find cockroaches scurrying away from the light as I open the hidey holes.  Disgusting.  I've been waking up from cockroach nightmares.  Cockroach cookies (boric acid + peanut butter in bottle caps) booby-trap dark corners and I have declared war at sea.  Kristy v. Cucaracha.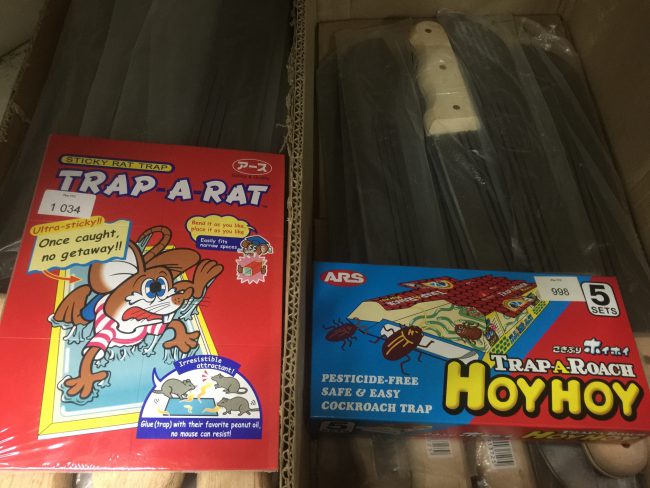 We no longer have a cell phone plan.  Can you imagine not having a cell phone?  In the process of unlocking it, I wiped my Audible.com library.  So much for listening to poetry and learning French, it's gonna be a long 3 weeks.  Our InReach satellite device keeps us connected.  My sister writes (160 characters per message) that in the "Real World" terrorists attack London and Capitol Hill roils Trump v. Russia. Is this the Real World's news?  Or is the real news that at I don't have any audible books, and Kristy v Cucaracha has launched?  Which topic will stay in the headlines longer?  I am in my little bubble floating on the sea.  (Note:  The next time I see Trump's face will be in four weeks in Hiva Oa, I can't understand the news in French but there are pictures of Syria and chocolate cake.  The bubble is less confusing.)
Living on a boat is a curiously small sliver in my desire pie chart.  The sliver dissolves upon application of two crew and no ability to alight.  "You don't have to do this; you have options," Mom has told me.  Options… like leave my husband and fly home?  Home?  Ask him to sell the boat?  This is my own mistake and I need to suck it up.  I pursued a dreamer, attracted to his free spirit.  Lock my rare wild bird in a cage to admire… not an option.  It would kill his soul.  "Protect you with the wings of my soul" our wedding vows proclaimed.  I'll tuck myself under the fold of his wings and soar over the Pacific.
When we cast off the dock lines my erupting ego wanted a round of applause and a small celebration, nothing extravagant, maybe some banners and a marching band.  Sixty miles offshore of Puerto Vallarta, I got my party.  Humpbacks wave us farewell with their big pec fins.  Dozens of them dot the horizon, breaching, fluking… getting too close for comfort, actually.
Rasta Kite is up and we're making 5.5 knots per day, average for a heavy cat.  Te Poerava put on more than a thousand pounds with crew and provisions.  I feel isolated, out of sight from land, but I know there is a boat ahead of us, Black Watch, and seven more planning to jump soon.  Nightly at 8pm we tune in for the official Pacific Puddle Jump radio net. Black Watch transmits their position on the SSB radio, and we hope to catch them.  (Note:  We never do; they smoked us by two days.)
By Day 2 we are over 300 miles offshore, I've never been so far from land, farther than Socorro or the Galapagos—the water is blue blue blue.  A flock of boobies follows.  Winds picked up to 15 knots, seas are sloppy.  My head is spinning, my innards sloshing with the motion of the ocean.  My inner ear can't balance so my brain thinks I need to flush out some poison.  Dan shows no sign of fear, despite the giant opaque black wave behind us.  Gathered into a crest, it threatens to devour him in one lick and swallow, but he doesn't look a tiny bit nervous.  Te Poe rides up to the peak, then comes tearing down the foamy side.  The elevator drops again.  Slam!
By Day 4, six avocados and a melon have rot; but the carrots, cucs, cabbage and even iceberg lettuce is doing fine without refrigeration.  I scored a few stacking crates from the market that are holding our produce.  I'll have to break the news to the boys about making space in the 'fridge:  less beer, more veggies.  Save the icebergs!
On Night 6 I had a magical Dawn Watch.  Small, freckled acrobatic pan tropical dolphins saddled up to our hull.  Tuna travel with dolphins.  BA-BAM!  Line screamed off the reels and I exclaimed Dan's favorite two words with glee "Fish on!"  All hands hustle from their bunks to the deck to help pull in a 75 pound Yellow Fin Tuna.  We lost the gaff.  I wanted to jump in after it.  Instead we watched it drift off as we sailed away.  Gordon managed the rod while Dan thread the stringer through its gill plate.  It bent loose, so the two of them heave-hoed it aboard.  Voila!