Channel Islands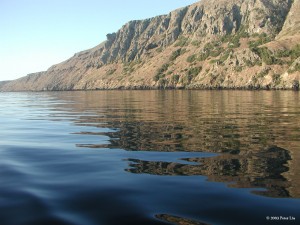 Strung like pearls from Santa Barbara to San Diego, eight islands stud the coast, upwelling nutrient rich waters that support incredible marine ecosystems. The Channel Islands are one of California's treasures, offering an easy getaway from the hustle and bustle of everyday life as well as some of the best diving on the planet.
The geography of the islands allows for a diverse range of ecosystems; from the cooler waters and intense macro-invertebrate life of the northern islands (San Miguel, Santa Rosa, Santa Cruz, Anacapa) to the warm, blue waters and pelagic animals of the southern islands (Santa Catalina, Santa Barbara, San Clemente).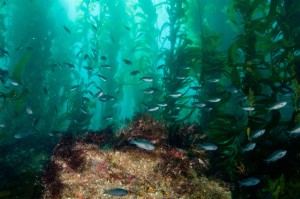 These incredible islands truly offer something for every diver: deep pinnacles covered in California hydrocoral, steep walls with swaying gorgonians, and expansive kelp forests stretching up from a reef teeming with life.
Our liveaboard trips offer all you need to explore these incredible islands. Three and four day trips let you experience several different islands and allow for a quick decompression from the rat race. These all inclusive trips offer gourmet food, unlimited air fills, and all the diving you need to wet your gills.  Hiking, kayaking, and sunbathing are great between-dive activities.  You will also discover invertebrates up-close with our microscope and learn about island geology and fish identification with our evening slide-shows.