Fourth of July weekend, Southern Channel Islands
Date(s)
07/03/2019 - 07/07/2019
$835*
Our annual "Fourth of July Trip" leaves Santa Barbara at 10 pm on Wednesday, July 3rd, and returns around 5 pm on Sunday, July 7th.  If the weather cooperates we will be diving San Clemente and Santa Catalina Islands for the first three days, and then will travel to a northern island (Santa Barbara, Santa Cruz, or Anacapa) for the last day.  To see pictures from previous trips in our gallery, click here.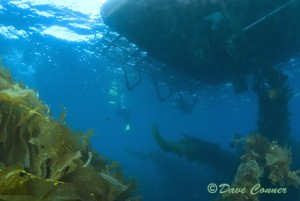 We have chartered the Vision, flagship of the Truth Aquatics fleet since 1974.  This is a fantastic trip and we would love to have you join us!  The Sea Landing Dive Center is located within steps from the Truth Aquatic vessels for convenient equipment rental (tanks and weights are not provided on-board).   See more details "Preparing for your Channel Islands Trip" on our Currents page.  Marine Biologist Sarah brings her microscope to show divers silicious spicules and pumping pedicilaria– the colors on marine invertebrates are amazing up close!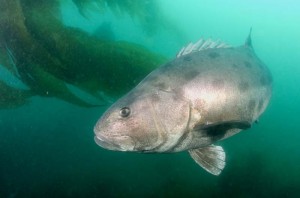 We could end up in Avalon…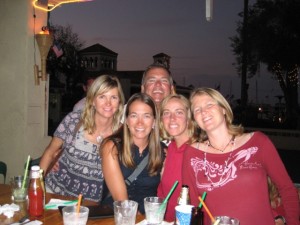 Package  includes:
Breakfasts made to order (ex. breakfast burrito)
Scrumptious lunches and dinners (ex. homemade pot pies and BBQ tri tip… let us know if you have dietary needs or are vegetarian…the chefs make great marinated tofu!)
Plenty of snacks and desserts (ex. spinach dip, and berry pie)
Non-alcoholic beverages (ex. sodas, juices, milk)
Unlimited air fills, unlimited diving
Fuel Surcharge
On-board Naturalist
On-board Instructor
Optional Add-ons:
Nitrox ($6/tank)
Kayak ($30/day)
Double bunk guarantee ($25/night, limited availability)
Spirits (if you've got lots, bring a cooler!)
Contact:  Dan Chua, danchua@finstad.com (831) 600-6878
Payment and Cancellation Policy:  A $300 deposit reserves your space.  Cancellations are subject to a $100 processing fee. Final payment is due one month prior to departure, late payments incur a 3% fee.  No refunds may be processed after this date.   Package price is subject to change.
*We now accept all major credit cards, as well as Venmo and PayPal. Credit card payments incur a 3.5% fee.  Price subject to change.
Please make checks payable to:  Worldwide Diving Adventures
Mail to:
PO Box 1019
Twin Bridges, CA 95735
INSURANCE:  Most divers-in-the-know use Divers Alert Network Dive Accident Insurance.  We also strongly encourage purchasing DAN Travel Insurance.  They offer competitive rates, and your money goes to a fantastic program. DAN has helped many of our guests (including ourselves) recoup money for medical expenses and lost dives from even minor maladies; unfortunately, we have also seen a few divers need helicopter rides to a decompression chamber.  Insurance gives you the ability to listen to symptoms which otherwise you might ignore.

California Seller of Travel #:  2020378-40