Fiji on Nai'a

Date(s)
05/26/2018 - 06/02/2018
We are excited to bring you back to Fiji — with a custom itinerary on the Nai'a enabling us to dive hard-to-reach reefs and seamounts.  From manta rays to mantis shrimp, dolphins to dartfish, voracious sharks to vibrant soft corals, Fiji delivers sights to satisfy the most saturated scuba diver. 
This trip is full.  Please contact Kristy (kristy@finstad.com) to get on the waitlist.

$3976
May 26 – June 2, 2018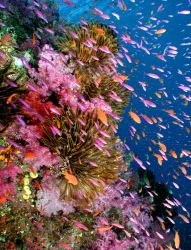 Of the few truly magical places left in the world, Fiji is the most accessible: an easy non-stop flight from the major Pacific Rim capitals.  The luxury liveaboard NAI'A ushers voyages to the country's furthest and richest regions, to bring you spectacular soft coral, diverse reef fish, bizarre critters, schooling pelagics and genuine Fijian hospitality.
Nai'a has set new standards of live-aboard luxury since her launch in 1993; completely refit in 2010 with the latest technology and generous use of space. Showers are hot and staterooms are cool. Get the comforts of a quality hotel – but with far superior diving and a new view every day.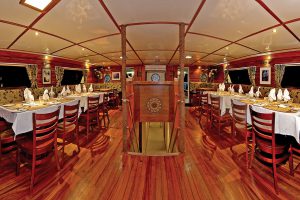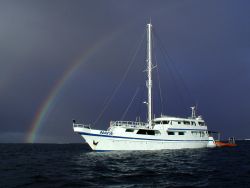 Got miles on American Airlines (Alaska Airlines)?  I just booked my flight, direct from Fiji to LAX with miles, so easy!  The cost without miles is currently $748 (one-way).  We are happy to book the flight for you, with miles or money.
Optional Side Trip:  Land-based Taveuni at the Garden Island Resort.
RESERVATIONS: A minimum $1400 deposit is required to reserve your space on this trip.  Second payment of $1800 is due 4 months prior to the trip (January 25).  Final payment is due 2 months prior to the trip (March 25).  Airfare booked by Worldwide Diving Adventures will be paid upon flight reservation.
Cancellations are subject to a $300 processing fee.  Price is based on double occupancy.  Reservations and payments will be forfeited if full payment is not received according to the schedule.  No refunds can be made after January 25, 2018.
Credit cards (VISA & MC) may be used with a 3% transaction fee, or send your deposit by check.
Please make checks payable to:  Worldwide Diving Adventures (WDA)
Mail to this address:  Worldwide Dive, care of Sarah Finstad;           106 Guaymas Place; Davis, CA  95616
INSURANCE:   Most divers-in-the-know use DAN Dive Accident Insurance, which requires ($25) Membership.  This insurance covers emergency medical evacuation and treatment in case of a dive accident.  As a member, you can choose your level of coverage– Standard Coverage is $30.  Please use our referral number: 1403373. We also strongly encourage purchasing Divers Alert Network Travel Insurance.  They offer competitive rates, and your money goes to a fantastic program.    DAN has helped many of our guests (including ourselves) recoup money for medical expenses and lost dives (from ear infections, etc); unfortunately, we have also seen a few divers need helicopter rides to a decompression chamber.  Insurance gives you the ability to listen to symptoms which otherwise you might ignore.
Contact Kristy (kristy@finstad.com) for more information.