Galapagos Aggressor
Date(s)
08/22/2013 - 08/29/2013
This trip is full!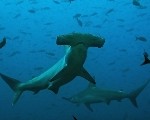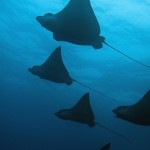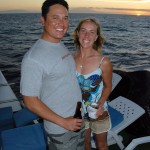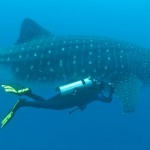 The Galapagos Marine Reserve lies in the midst of Pacific currents, bringing pelagics in size and abundance rivaled nowhere else in the world.   We book this charter during the peak season to see whale sharks and hammerheads.  Many divers around the world consider this destination to be the ultimate big animal destination in the world!
Effective February 1, 2013 (by the Ecuadorian Government) good changes went into effect:
More dives; 4 per day (on days with no crossings) including Wolf & Darwin Islands
Night dives offered (at Wolf!)
Land hikes: Bartolome and Santa Cruz Highlands
To reserve a space, mail a $1500 deposit payable to:
Worldwide Diving Adventures
1150 Whitewater Cove, Santa Cruz, CA  95062
The Galapagos Ag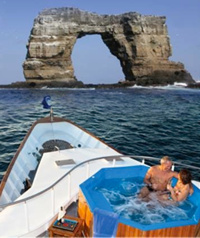 gressor  is the flagship of the Galapagos Island Fleet, operating luxury liveaboard diving since 1993.  Experienced divers know the Aggressors have beautiful yachts; crew bringing warm towels and brownies post-dive; bigger cabins, and my favorite:  a hot tub with a view!
$5195 Package includes:
7 nights/8 days aboard the vessel
3 meals daily, plus between-dive snacks
Alcoholic and non-alcoholic beverages
3-4 dives a day
Use of tanks, weights and belts
Excludes:
Nitrox ($100)
Galapagos National Park tax ($100 cash payable at Galapagos Airport)
Ingala Transit Card  ($10 cash payable at Guayaquil Airport)
Upgrade to a Master Cabin ($200)
Upgrade to a single cabin ($4415)
Crew gratuities
International air (currently $900 return from SFO)
Inter-island air  (currently $525 return from Guayaquil)
Trip Cancellation & Dive Accident Insurance
Airport departure taxes
More information:
The wonders of the Galapagos diving experience will be with you for a lifetime. Few have the opportunity to dive some of the most remote and pristine seas in the world. No other place on Earth boasts such a variety of sea and land life. Your seven nights and eight days will be filled with memories – thrilling dives, exotic vistas – and these will be only a small part of your experience. Guides have a wealth of knowledge about these unique volcanic islands and are ready to share their experience with every guest, as well as provide you with the customer service and all of the amenities for which the Aggressor Fleet is known.
Diving the Galapagos can be challenging, but the rewards are great – schooling hammerheads, Galapagos sharks, whale sharks, mantas and myriad other pelagics frequent these waters. Nature's bounty is not confined to the waters, of course – Charles Darwin's work concentrated largely on the rare terrestrial ecosystems, which abound with flora and fauna unique to the archipelago.
Your underwater adventures in the Galapagos will encompass everything from sharks to nudibranchs, and more. The islands are best known for amazing shark diving around Wolf and Darwin Islands. These small and remote islands are only reached by liveaboard vessels for divers. Your diving experience here will generally include Galapagos sharks, silky sharks and lots of schooling hammerheads being cleaned by king angelfish. Seeing marine turtles, schools of tuna, eagle rays, and sea lions is very common and seeing a whale shark is very possible from June through November. All the islands you travel to are amazing sites for underwater photography.
Macro photographers will have their fill of sea horses, barnacle blennies, coral hawk fish, and many others. An abundance of rays are at many of the dive sites (including spotted rays, marble rays, golden rays and stingrays) along with sea lions, sea turtles, schools of grunts and snappers. The variety of life in these water is unlike any other place, with thick schools of the native brown stripped salema, snappers, groupers, Chevron barracuda and huge sea turtles.
There are also many unique things to view on land. Consider adding on some time to your trip to experience the land animals as well. And of course, a trip to the Galapagos would not be complete without taking time to watch their most famous inhabitants – the giant tortoise!
Island Hop with us!  Explore Darwin's "Enchanted" Isabella and Santa Cruz Islands
Ferry from Santa Cruz Island to Isabela Island – home of flamingos, and the world's largest active caldera!
August 19 – Sierra Negra volcano hike.  Horse-back optional.  Afternoon:  Tintoreros marine iguanas and penguins.
August 20- Los Tunnelles – snorkeling tour to see wonderful lava formations and wildlife.  "Absolutely the best tour on the island."
August 21- free day on Isabela, rent bikes, walk the Flamingo lagoon boardwalk, explore the tortoise breeding center, see the Wall of Tears– or just hang out on the beach.
August 22-  ferry to Santa Cruz Island, board Aggressor.
approximately $970 (includes inter-island transfers, hotels, and guided hikes)
Make your reservation today for a once in a lifetime experience in the "Enchanted Islands."
Reservations:  A deposit of $1500 is required to reserve your space on this trip.  Second payment of $2000 is due February 2013.  Final payment is due May 12, 2013.  Late payments are subject to a 3% fee.  Side-trip payments are on a separate schedule.  No refunds can be made after February 22, 2013 and all cancellations are subject to a $300 processing fee.  Price based on double occupancy. Send your deposit today!
Checks should be made payable to:
Worldwide Diving Adventures
Mailed to: 1150 Whitewater Cove, Santa Cruz  CA  95062
We strongly encourage purchasing Divers Alert Network Trip Insurance.  They off competitive rates, and your money goes to a fantastic program. Also, if you make the purchase through the link above, we get points towards DAN products.  Thanks!
California Seller of Travel #:  2020378-40