Garden Island Resort, Taveuni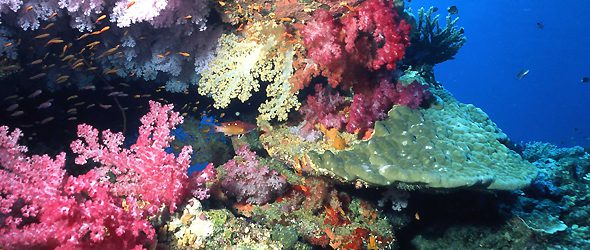 Date(s)
06/02/2018 - 06/09/2018
Bula Vinaka!
We're going back to Taveuni, Fiji's "garden island", named for its tropical flowers and fruits, known for its friendly locals and kava… and visited by divers from all over the world seeking its Rainbow Reef.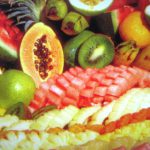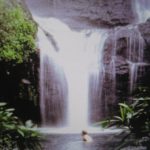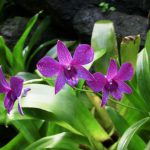 This will be our fifth time staying at award-winning Garden Island Resort.  Newly renovated and still maintaining Fijian flair– their professional dive operation, ocean front rooms, friendly staff and gorgeous lush tropical surroundings are worth going back for more.  We never get tired of the White Wall.  See photos from our previous trip in the Gallery.
June 2-9, 2018 – $1975 (Double Occupancy)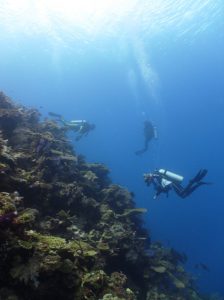 Let us customize your dream vacation!  Taveuni has amazing waterfalls, hiking, horseback riding and kayaking– bring your non-diving buddies along.  Make it a 3 night add-on to our Nai'a liveaboard, or make it a 7-night package to maximize your island time.
7 night package includes:
3 meals per day
ocean-view room
12 boat dives (10 morning, 2 afternoon)
unlimited shore diving during shop hours
unlimited kayak use
cultural night:  feast and performance
day trips to waterfalls and local cultural and historical sites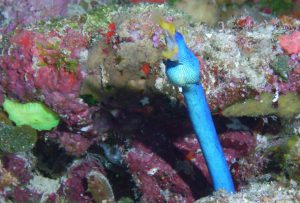 RESERVATIONS: A minimum $1000 deposit is required to reserve your space on this trip. Final payment is due 2 months prior to the trip (March 25).  Airfare booked by Worldwide Diving Adventures will be paid upon flight reservation.
Cancellations are subject to a $300 processing fee.  Price is based on double occupancy.  Reservations and payments will be forfeited if full payment is not received according to the schedule.  No refunds can be made after March 25, 2018.
Send your deposit by check, Venmo, or PayPal, or credit cards may be used with a 3.5% transaction fee.
Please make checks payable to:  Worldwide Diving Adventures (WDA)
On your check's memo line, please record the name of your trip and the best way to contact you.
Mail to this address:  Worldwide Dive, care of Sarah Finstad; 106 Guaymas Place; Davis, CA  95616
INSURANCE:   Most divers-in-the-know use DAN Dive Accident Insurance, which requires ($25) Membership.  This insurance covers emergency medical evacuation and treatment in case of a dive accident.  As a member, you choose your level of coverage– Standard Coverage is $30.  Please use our referral number: 1403373. We also strongly encourage purchasing Divers Alert Network Travel Insurance.  They offer competitive rates, and your money goes to a fantastic program.    DAN has helped many of our guests (including ourselves) recoup money for medical expenses and lost dives (from ear infections, etc); unfortunately, we have also seen a few divers need helicopter rides to a decompression chamber.  Insurance gives you the ability to listen to symptoms which otherwise you might ignore.
Contact Sarah (sarah@finstad.com) for more information.