Memorial Day Weekend; Southern Channel Islands
Date(s)
05/24/2013 - 05/27/2013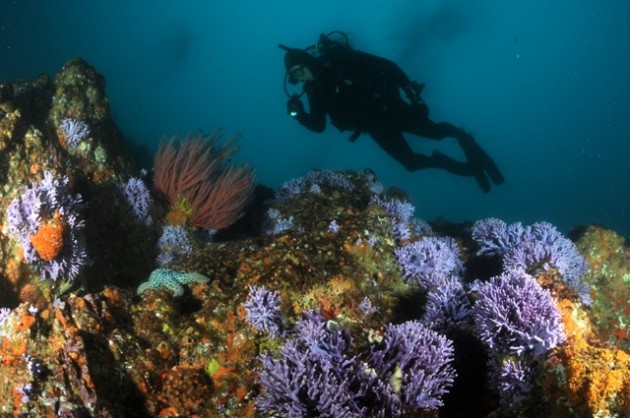 $650
The boat leaves from Santa Barbara Harbor Friday night at 10 pm, boarding begins at 6pm; returning Memorial Day around 5pm.  We will head for the Southern Channel Islands, arriving at San Clemente Island in the morning.  On the Vision, the flagship of the Truth Aquatics fleet, don't worry about losing weight, the food is gourmet and it never stops coming!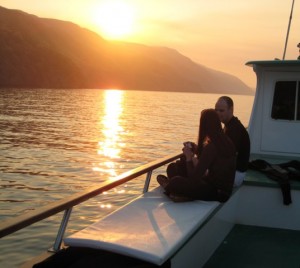 Owned by the military, there often are no other boats in sight at San Clemente, and the marine terracing is evidence of times long past.  My favorite dive site is East End Wall (Bill's Hairy Crack a close runner up.  Jumping off the bow and sinking into a school of bat rays under the boat, I've yet to reach the end of the gorgonian fanned wall.  The currents strengthen near the point, and I get distracted examining nudibranchs and cracks full of lobster and eels.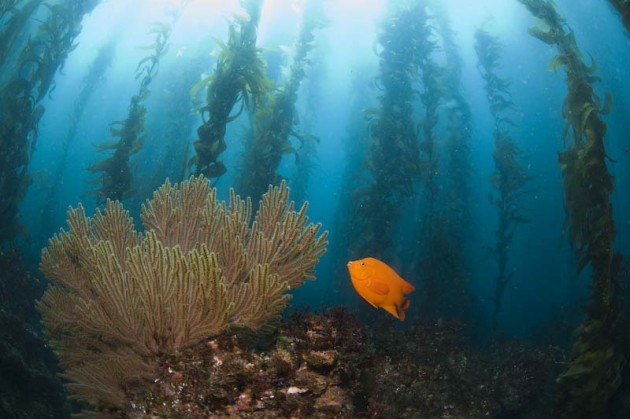 Santa Catalina, the dream realized.  Not far from Avalon is the famous Ship Rock (aka Shit Rock), with a memorable dive for every style of diver.  Choose to bubble around in the shallow kelp forest, finding octopus and sea lions; or challenge yourself to circumnavigate the Rock, swimming through schools of blacksmith and flashing mackeral.  There is also a very steep wall that entices the deep diver to exhale down into the quiet, undisturbed depths.
Southern Channel Island trips are enjoyable even for the non-diver.  Opportunities for snorkeling, fishing, and kayaking are plentiful.  An island hike may be arranged.  Kristy teaches Advanced Diver, Deep Diver, and Marine Biology for the Diver on-board, so let her know if you want to sign up.  You'll be surprised how her microscope will open your eyes to the tiny creatures you never noticed before.  Under magnification, the colors of a nudibranch amaze, and the branchioles of a sea star intrigue.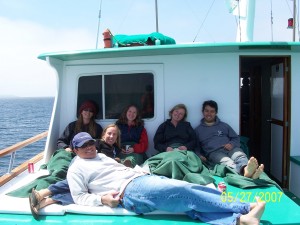 See the pictures from previous Southern Island trips in the gallery.  The Sea Landing Dive Center is located within steps from the Truth Aquatic vessels for convenient equipment rental.  See more details at "Preparing for your Channel Islands Trip" on our Currents page.
Contact:  Sarah Finstad 408-802-4812; sarah@finstad.com
Payment and Cancellation Policy: The cost of this dive trip is $650.  A $300 deposit reserves your space.  Final payment is due one month prior to departure. No refunds may be processed after this date.  Cancellations are subject to a $25 processing fee.  Price includes fuel surcharge and on-board naturalist.  Package price is subject to change.
Please make checks payable to:
Sarah Finstad
407 W. 7th St. #224;  San Pedro, CA 90731
California Seller of Travel #: 2020378-40