Thailand's Andaman Sea
Date(s)
12/18/2012 - 12/28/2012
Andaman Sea aboard the MS Marmin
Treat yourself to an unforgettable Christmas vacation!  Join us for 7 nights exploring the best of Thailand underwater, from Hin Daeng in the south, through Similan National Park to Richelieu Rock.
Dec 20-27:  MS Marmin, a traditonal South East Asian style liveaboard, made to dive in comfort.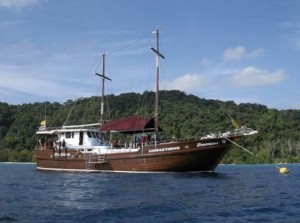 The 132′ Marmin is rigged with traditional style sails that are both functional and beautiful; custom-made with facilities for the modern diver.  Follow this link to read more about Marmin.
Land in Thailand December 18 to spend two nights in Phuket before we depart Dec 20.  Disembark in Taplamu December 27.  Return to Phuket for a Dec 28 flight back home, or join us for a side trip and depart December 30.
20/12/12                   boarding at 5:30 pm, Chalong Pier
         21/12/12                    4 Dives         Shark Point/King Cruiser (wreck)/Anemone Reef
          22/12/12                   4 Dives        Koh Haa and Hin Daeng area
          23/12/12                   4 Dives        Similans  (starting with Island 4 and going north)
          24/12/12                   4 Dives        Similans
          25/12/12                  4 Dives         Similan + Koh Bon
          26/12/12                  4 Dives        Koh Bon + Koh Tachai
          27/12/12                  3 Dives         Koh Tachai + Richelieu Rock .  Disembark Tap Lamu pier 6pm.
Specific dive sites can be discussed with the tour leader on board the boat. In collaboration with the captain, who knows distances and sailing times required, and keeping in mind weather/sea conditions, the itinerary can be adjusted a little.
You can find dive site descriptions and maps here: http://www.gekkoscubadivers.com/andaman-dive-sites.html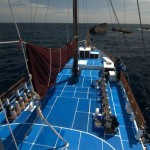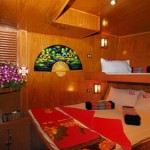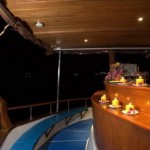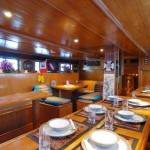 The Similan Islands have the most famous diving sites in Thailand, noted as one of the top ten dive destinations in the world according to the National Geographic Society.  Known for huge underwater granite boulders with numerous swimthroughs, the Similans host schools of snappers, tiger tail sea horses, nurse sharks and black tip reef sharks, pharoah cuttlefish and many types of angel and damsel fishes.  Leopard sharks and manta rays patrol colorful reefs.  Seafans and soft corals hang on current swept walls. In Surin National Park, we'll explore Richelieu Rock, famous for its incomparable variety and abundance of marine life.  See images from Richelieu here.
The cost for this custom dive package is $2,996.
Inclusions
Air-conditioned  stateroom with private head (double occupancy).
All meals, tea, coffee and fruits.
Up to 4 dives/day including night dives.
Tanks and weights.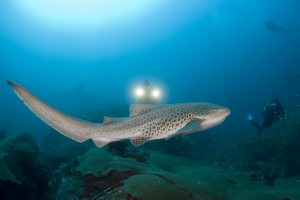 Nitrox at no additional cost.
Not Included:
National Park Fees:  $35 Entry Fee + $7 Daily User Fee, payable in cash on board.
Equipment rental available upon request.
Airfare and lodging in Phuket available by request.
 Optional Side Trip to Khao Sok National Park:
Dec 27-29:  Guided Adventure to Khao Sok National Park
$515 includes accommodations, meals, bikes, canoes, boat-rides, and guided hiking.  Not including park fee ($13) or single upgrade ($145).  Price subject to currency conversion, based on Thai Baht.
Biking in Khao Sok area
Lunch in Baan Ta Khun
Cheow Lan Lake for swimming, canoeing, relaxing.
Accommodation @ floating raft houses.
Sightseeing boat trip plus short hike to Coral Cave stalactites.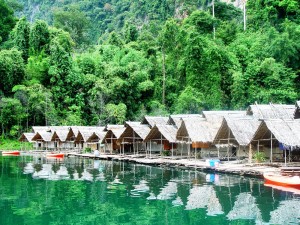 Dec 29 return to Phuket Airport Spa for return flight Dec 30.
Reservations:  A deposit of $1000 is required to reserve your space on this trip.  Second payment of $2000 is due June 17, 2012.  Final payment is due October 17.  No refunds can be made after June 17 and all cancellations are subject to a $100 processing fee.  Price based on double occupancy. Send your deposit today!
Checks should be made payable to:
Worldwide Diving Adventures
Mailed to: 1150 Whitewater Cove, Santa Cruz  CA  95062
We strongly encourage purchasing Divers Alert Network Trip Insurance.  They off competitive rates, and your money goes to a fantastic program. Also, if you make the purchase through the link above, we get points towards DAN products.  Thanks!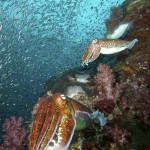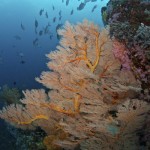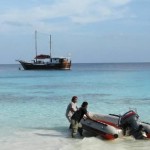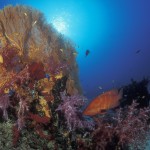 California Seller of Travel #:  2020378-40