Humpbacks in the Kingdom of Tonga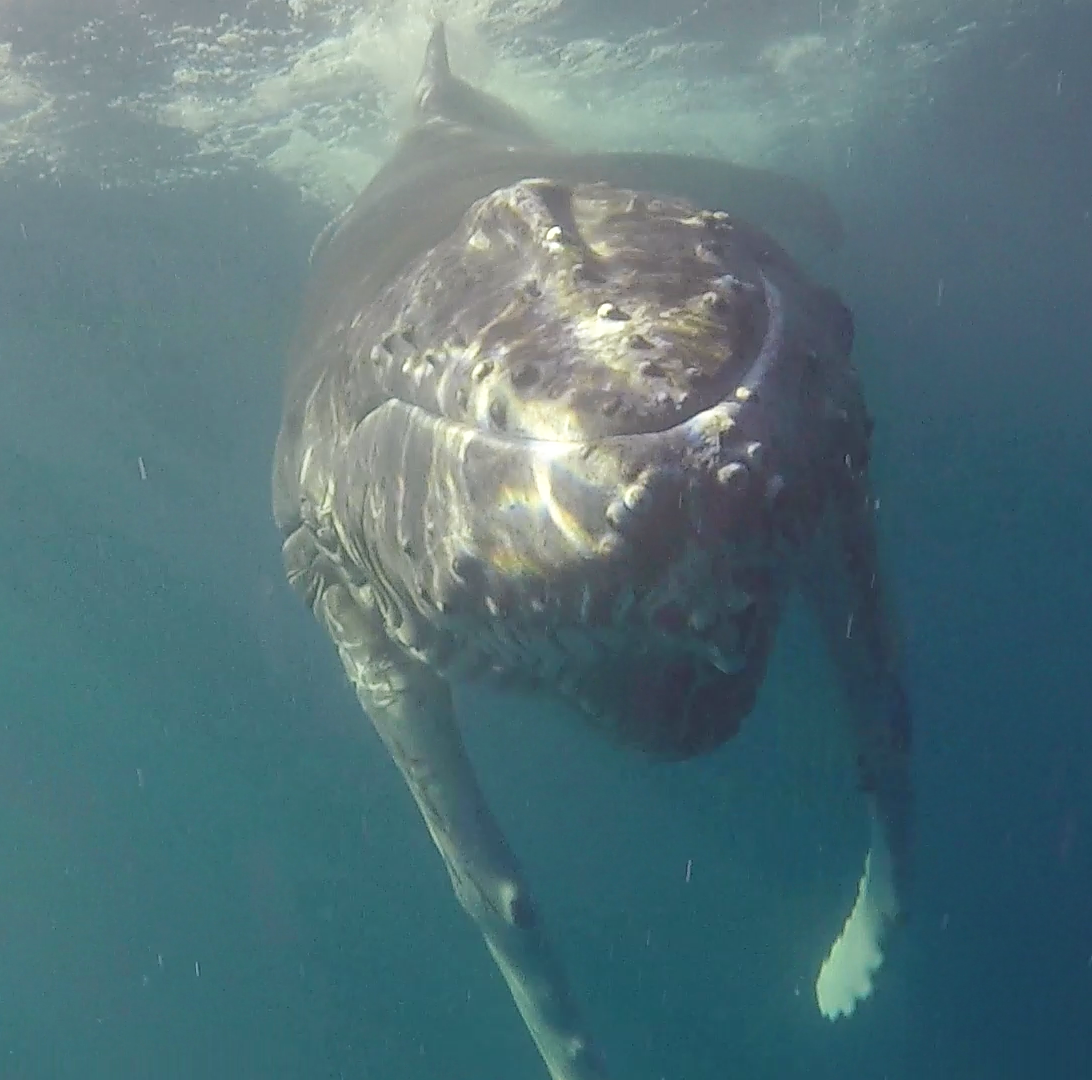 Date(s)
08/20/2020 - 08/26/2020
There just aren't words.  I tried, in an essay I wrote after swimming with a calf in September 2017 (click for link).  You must see it to believe it.  We can't wait to go back to Tonga, and we have scouted out some of the best islands for you to hop-on.  See unimaginably bright stars.  Rest as only Pacific Islanders can; experience extreme leisure.  Experience the immense beauty of simplicity.  Most of all, listen to the whales sing, and connect eye to eye with mammals of the ocean-kind.
7 days in the Ha'apai Group
4 days of whale swimming
1 day diving
Transfers and hotel in Nuku'alofa
Approximate Cost $3850 pp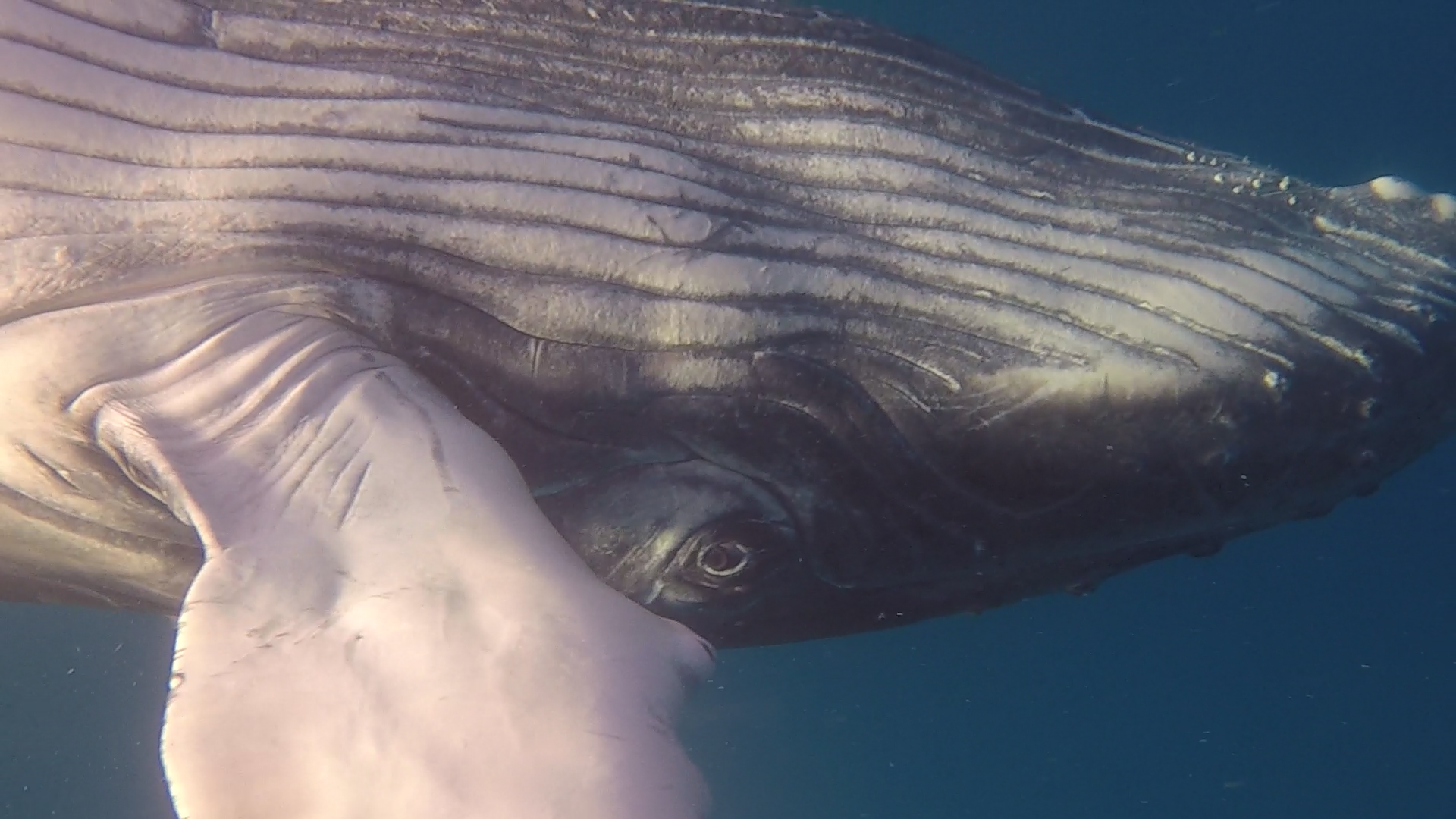 Haa'pai Beach Resort is on Lifuka Island, in the Haa'pai Group, in the Kingdom of Tonga. Please take a gander at the accommodations, knowing this isn't a luxury resort– in fact, there isn't even AC!  But before discouragement creeps in, read about whale swimming, and you'll remember why you want to go.
Heads up:  Airfares (San Fran to Tonga) are approximately $1900, not including the $500 domestic flight to Haa'pai.  Flights route through Fiji.  Let us know if you want to add a side-trip.
RESERVATIONS: A minimum $1500 deposit is required to reserve your space on this trip.  Second payment of $1500 is due 9 months prior to the trip (November 20 2019).  Final payment is due 4 months prior to the trip (April 20, 2020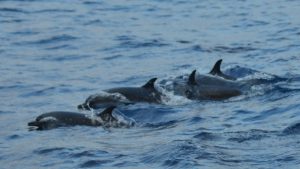 ).  Airfare booked by Worldwide Diving Adventures must be paid upon flight reservation (estimate $1800).
Cancellations are subject to a $300 processing fee.  Price is based on double occupancy.  Reservations and payments will be forfeited if full payment is not received according to the schedule.  No refunds can be made after February 1, 2020.
Payment Options:
Credit cards (VISA & MC) incur a 3.5% transaction fee by PayPal
Bank transfers can be done by Venmo (@Dan-Chua-WDA) or Zelle ([email protected])
Checks can be made payable to:  Worldwide Diving Adventures (WDA)
Mail to this address:   PO Box 1019, Twin Bridges, CA 95735
INSURANCE:  Most divers-in-the-know use Divers Alert Network Dive Accident Insurance.  We also strongly encourage purchasing DAN Travel Insurance.  They offer competitive rates, and your money goes to a fantastic program. DAN has helped many of our guests (including ourselves) recoup money for medical expenses and lost dives from even minor maladies; unfortunately, we have also seen a few divers need helicopter rides to a decompression chamber.  Insurance gives you the ability to listen to symptoms which otherwise you might ignore.
Side trip:  Fiji, Astrolabe Reef
Contact Kristy ([email protected]) for more information.