Open Water Scuba Diver
If you're looking to become a scuba diver, this is the course for you. You will complete at least 4 ocean dives and by the end of the training, you will be ready to dive safely and confidently for the rest of your life.  We will complete a rigorous course of academic content and thorough skills practice in a swimming pool or other confined body of water.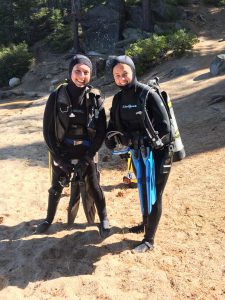 If you are a water athlete, certification can be completed in 4 full days.  A less accelerated format would include 3 lectures, 3 pool training sessions and 2 days at the ocean.
Prices for this course vary based on group size, location, equipment  and facility rental needs.
Get in touch to schedule your scuba diver course! Weekday, week night, or weekend schedules available.  [email protected]
Price Options
Private: $695
Small Group (3-5): $295
Group (6-12): $200