In the early morning hours of September 2, 2019 a fire started aboard the dive yacht Conception. This was the last day of a three day trip lead by Worldwide Diving Adventures. There were 33 passengers aboard the ship, including our leader Kristy Finstad. All of them, plus one crew member, died in the fire that morning. They are the Conception 34.
That day the lives of thousands of people were irreparably changed for the worse. The people aboard were parents, wives, husbands, daughters, sons, friends, cousins, and soul mates. They were vibrant, adventure loving people enjoying the wonderful ocean world together; people who made the world a better place. The world is a lesser place due to the senseless loss of these wonderful people.
In the aftermath, the National Transportation Safety Board (NTSB) incident report listed several factors that influenced the tragedy including but not limited to the lack of a roving watchman and limited crew fire training. Advocacy 34 has sprung from the tragedy of our lost loved ones. A group of victims' family members, with support from Congressional representatives and government agencies, helped push forward new legislation named the Small Passenger Vessel Safety Act requiring the US Coast Guard to implement long over-due common sense safety measures to help eliminate future events similar to the Conception fire from happening again. It's a significant step in the right direction.
Worldwide Diving Adventures has always been a big dive family; people that love to dive, be in the ocean, breathe underwater and experience the natural wonders of our world. Not really a club, but barely a business. People that travel with us come back, again and again, partly because of the diving, but mainly because of the dive family. Good, like minded people that share these experiences create a natural bond with each traveler, together uniting us as a dive family. It's the biggest reason why this tragedy has been so soul crushing for me. To know the people lost, remember the sound of their voices or the experiences we shared, and to know the devastation it has caused through so many family units.
Legislation, new rules, and requirements can never bring back what the victims and our families have lost. Our world, has been changed forever. What we will strive to do is honor their lives by embracing the gift of life, to make the most of opportunities presented, live life to the fullest and along the way make the world a better place.  And to never forget our loved ones that perished aboard the Conception.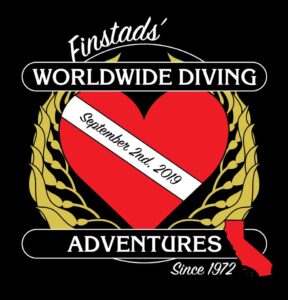 In Memory of Friends Lost:
Kristy Finstad
Michael Quitasol
Fernisa Sison
Nicole Quitasol
Evan Quitasol
Angela Quitasol
Yulia Krashennaya
Dan Garcia
Carrie McLaughlin
Diana Adamic
Steve Salika
Tia Salika
Kristian Takvam
Andrew Fritz
Adrian Dahood-Fritz
Scott Chan
Kendra Chan
Ted Strom
Juha-Pekka Ahopelto
Lisa Fiedler
Sanjeeri Deopujari
Berenice Felipe 
Kaustubh Nirma
Marybeth Guiney
Neal Baltz
Patricia Beitzinger
Chuck McIlvain
Wei Tan
Vaidehi Campbell
Yuko Hatano
Justin Dignam
Sunil Sandhu
Xiang Lin
Ali Kurtz